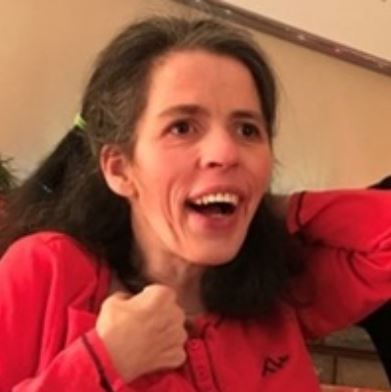 Jennifer Lynn Boland
June 2,1977 – January 18, 2022
Show More
Passed peacefully away at home with her parents by her side, Jennifer Lynn Boland, age 44 years after a courageous battle with San Filippo Syndrome. Leaving to mourn are her loving and devoted parents Gary and Barb; brother Stephen (Amy Jobson) Vancouver, grandmothers: Ruth Goff and Mary Boland as well as many aunts, uncles, cousins, and other relatives and friends.
Through much adversity, Jennifer lived a full and rich life. She travelled extensively with her family and enjoyed many vacations in Florida where she loved to walk the beach and float in the pool. Her "home away from home" was Brigus where she spent many weekends and loved to walk around the town with her mom and dad.
Jennifer had a smile that would light up a room and she touched the hearts of everybody she met. Jennifer will be missed.
Heaven Has a New Angel
Your pain is gone
Your stay was short
Your memory will last forever
You've touched so many
Loved by all
Heaven has a new angel
– Mark Petro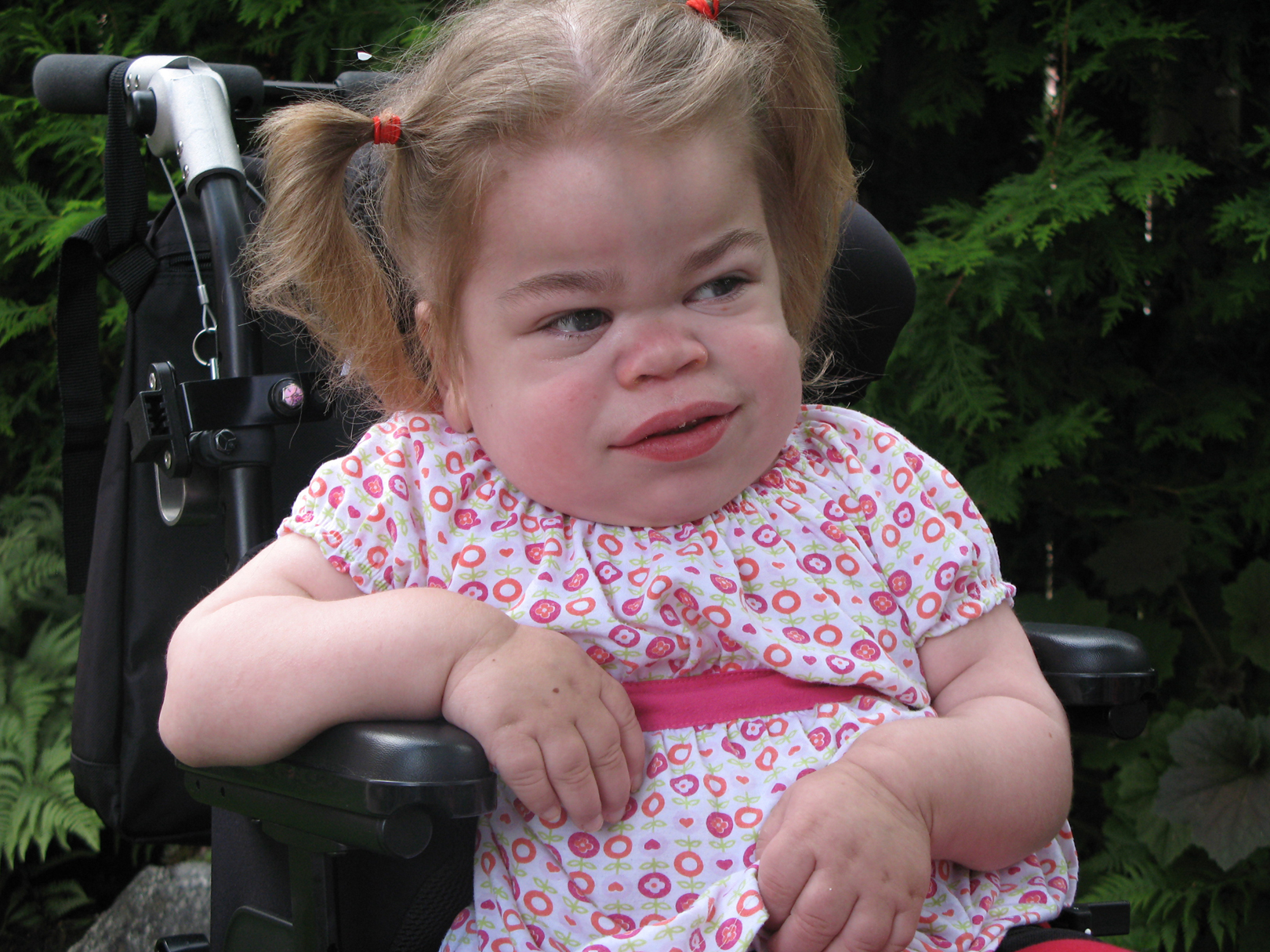 Emma-Rose Grenon LeMaitre (MPS I-H)
April 15, 2002 – October 30, 2018
Show More
Our sweet Emma-Rose passed away peacefully on October 30, 2018, surrounded by her resilient family.  Our heart hurts and we will forever remember Emma-Rose as someone who taught us to appreciate life, and to 'not sweat the small stuff'.  Her legacy and memory will continue on earth through the Emma-Rose Fund and the support that it provides to all families of children with MPS diseases.
Rest in peace our little angel!
Lara & Rudy Pietrolungo
Founders, Emma-Rose Fund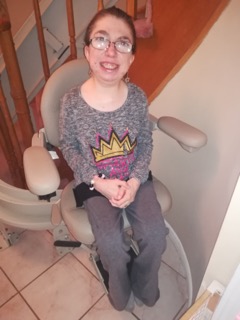 Melissa Clare (MPS IH)
June 3, 1988 – October 17, 2018
Show More
With overwhelming grief we would like you to know that our daughter Melissa Clare passed away on October 17th due to complications of pneumonia and MPS I.  She went peacefully with her Mom and Dad by her side.  She was a beautiful loving daughter and a wonderful big sister to Jennifer
She will be greatly missed by her family, friends and her pets.  She touched many lives.  Her favourite things to do were to go shopping, play computer games with her sister and play with her many pets.
No words can express how much she will be missed.  She will forever be in our hearts.
Joan, Walter & Jennifer Clare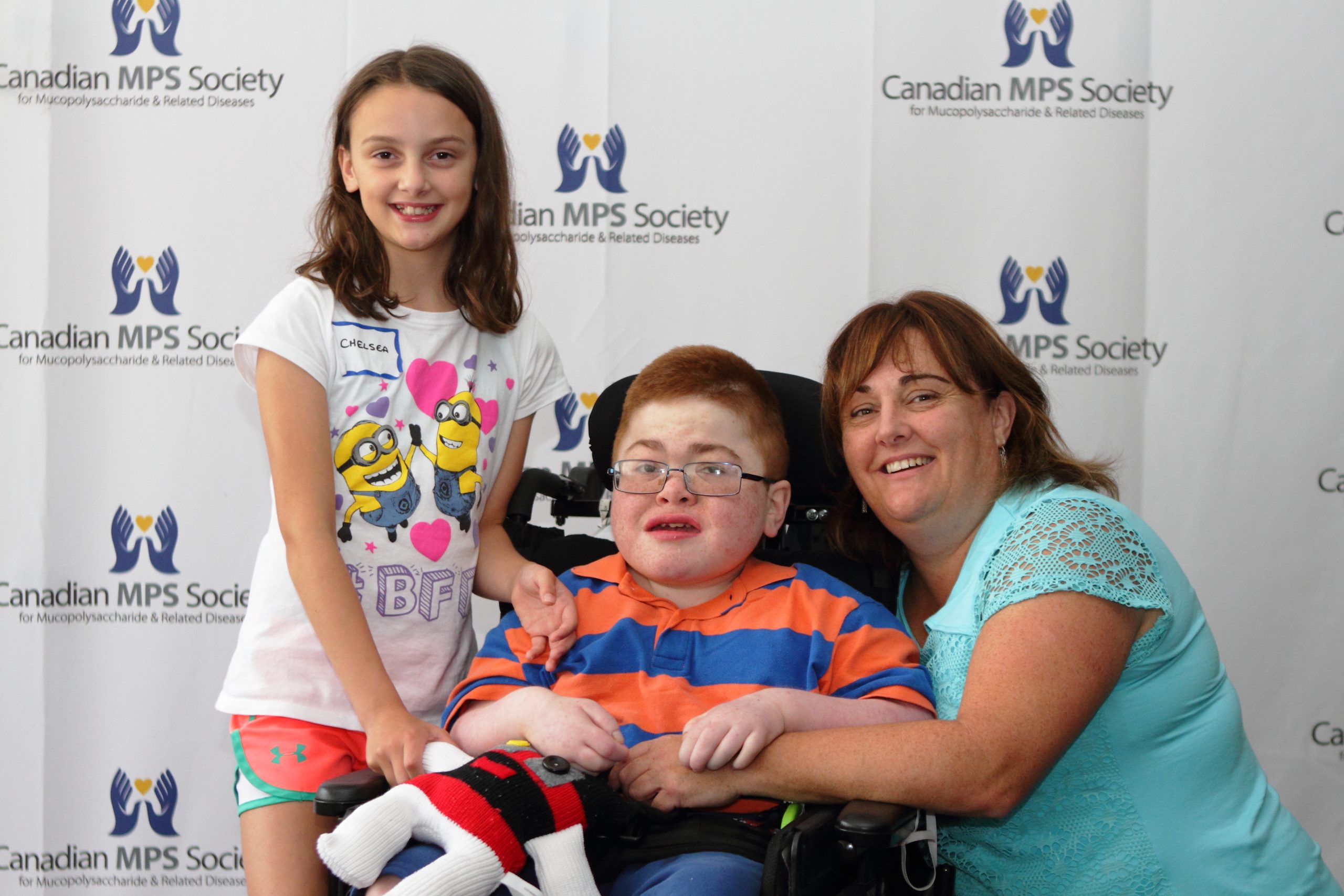 Nathaniel Alexander (Moose) Phaneuf (MPS II)
July 18, 2002 – September 22, 2018
Show More
Nathaniel passed away peacefully at the CHUS-Fleurimont on Saturday, September 22, 2018 at the age of 16.  He was the precious son of Lisa Bernais and the late Russell Phaneuf.  He leaves to mourn his loving Mom, his brother Josh (Vanessa) and sisters Ashlee and Chelsea.  He was the adored grandson of Alex and the late Marielle Bernais and of the late Albert and Ardell Phaneuf.  He will be dearly missed by many uncles, aunts, nephews, nieces, cousins and other family members and loved ones.
The Phaneuf family have been members and supporters of the Canadian MPS Society for many years.  We last met in person at the 2017 National Family Conference in Montreal.  Some time ago, we asked Lisa to write about their experience and life with Nathaniel.  Here are her words:
'I will start with the beginning.  It was devastating and seemed like time stood still in our lives on diagnosis day.  I remember curling into a ball and feeling so hopeless when they told us to go home and enjoy your son, and at least you have a healthy daughter.  
Then there was hope with enzyme replacement therapy.  My hope was that enough of the enzyme would cross the blood brain barrier to keep Nathaniel healthy until a cure was found.  We were told that a cure would come too late for Nathaniel and it has.  However he has and continues to teach us many life lessons.  He has taught us to slow down and enjoy the roses, and he has led us down paths that we never would have gone. 
We have met a lot of wonderful MPS families who are nothing short of amazing.  We are blessed, and my hope is for a cure so that no parent or family ever loses their child from MPS II.'
Lisa Bernais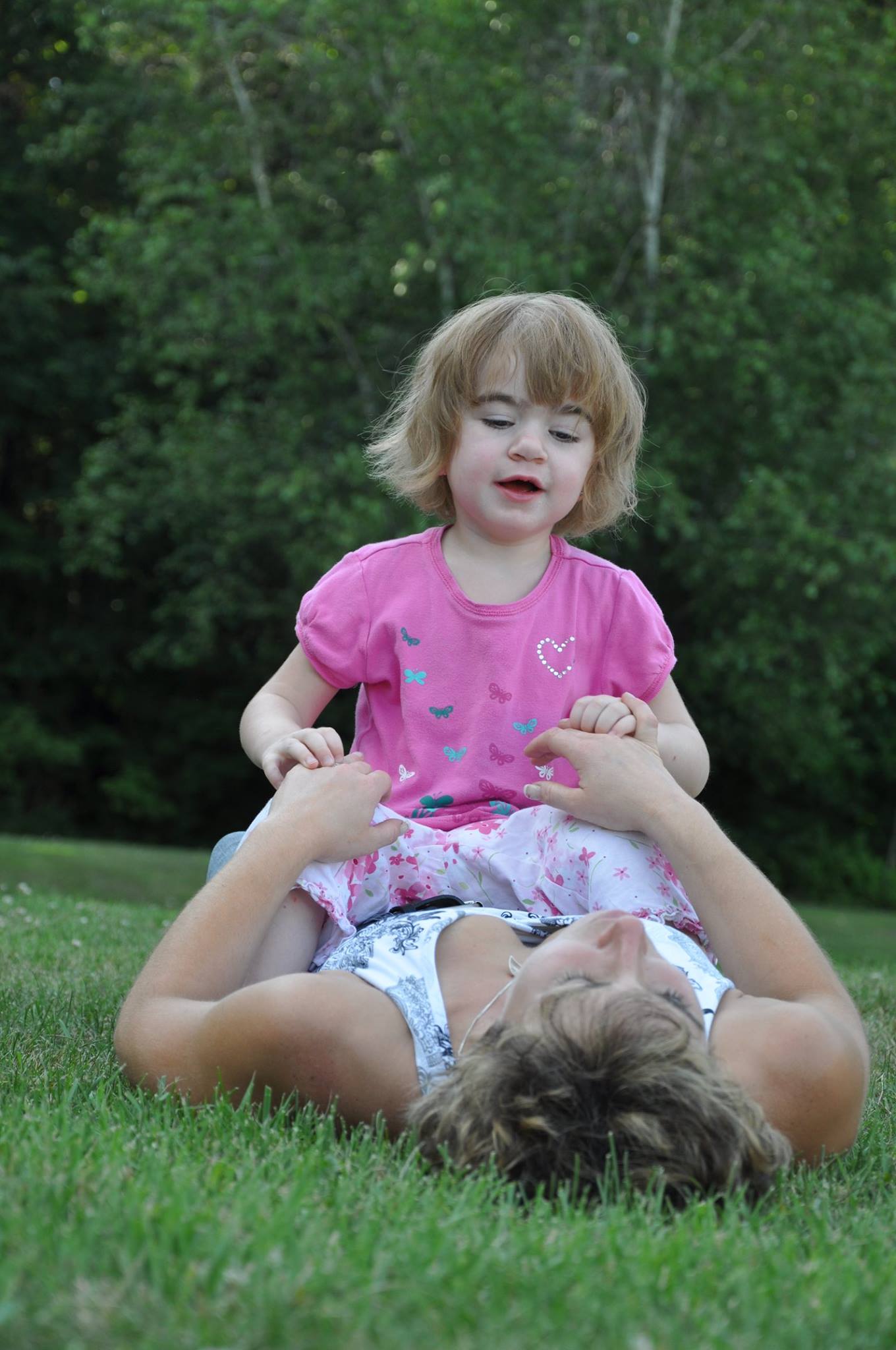 Rachel Lynn Gilhuis (MPS IIIB)
December 5, 2007 – August 27, 2018
Show More
Rachel was born on December 5, 2007 and passed away peacefully on August 27, 2018 in her 10th year.
Rachel will be deeply missed by her Mom and Dad and siblings, Ben, Nathan, Hannah and Matthew.
Rachel was a huge fan of Barney!  She loved spending time with Family and Friends.  And of course her brother Matthew who is one year younger and is also affected by Sanfilippo Syndrome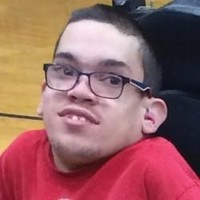 Francis LaForest (MPS IVA)
January 8, 1993 – July 11, 2018
Show More
Francis (MPS IVA) passed away at the age of 26 after participating in an aquatic activity organized by the camp he was attending.  Francis loved going to camp every year, even though his doctor had warned that his heart was weak.
Francis died happy and with his friends, doing what he loved best – enjoying life!
His funeral was packed with people wearing Montreal Canadiens t-shirts to honour his favourite team.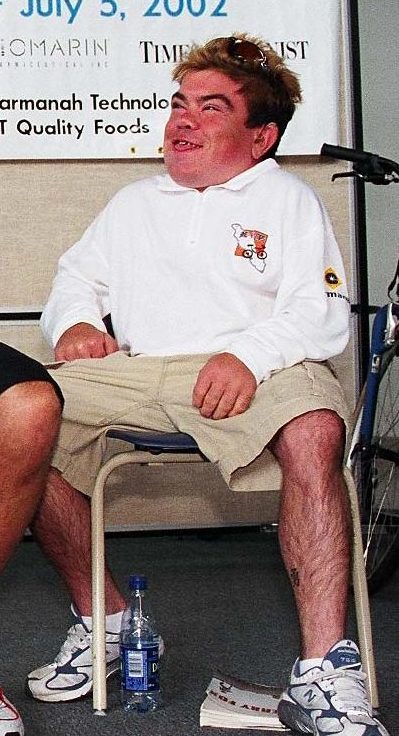 Simon R. Ibell (MPS II)
December 6, 1977 – May 26, 2017
Show More
Simon Ibell passed away peacefully in his sleep on Friday, May 26.  Survived by his devoted mother Marie, father Roger, sister Olivia, brother-in-law Cameron, niece Emily and nephew Andrew.  He will be missed by his many friends.  He will be remembered forever as a loving son, brother, best 'unkie' and friend.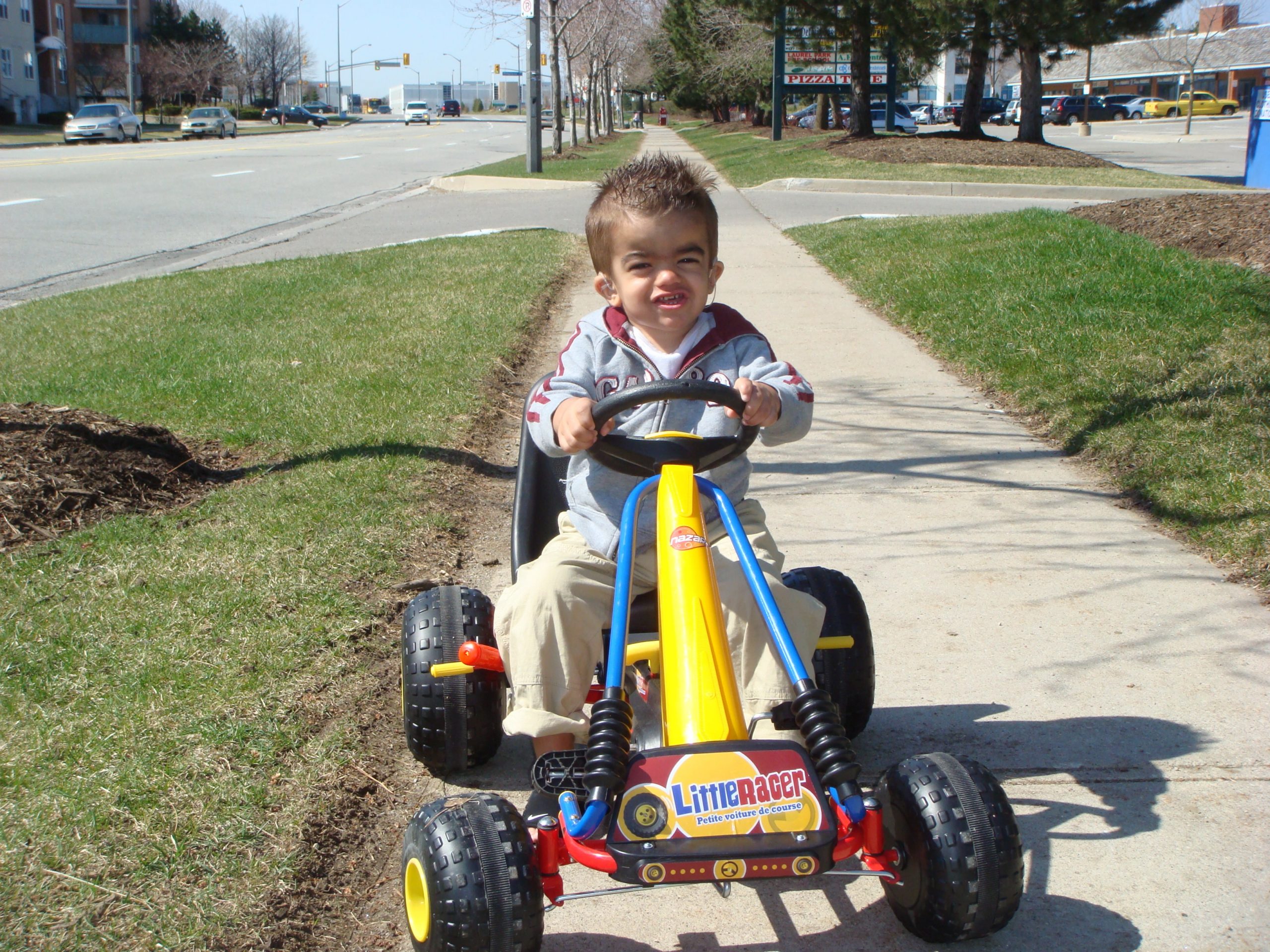 Kobe Michael Taylor
January 12, 2005 – November 7, 2016​​
Show More
Kobe passed away peacefully on November 7, 2016 at the age of 11 in the arms of his loving and devoted parents, Candice and Michael.  
Kobe will be missed by his great grandmother Betty (GG); his grandparents: Mini (Grandma) and Gary (Motorcycle Grandpa), and Cathy (Grandma Cathy), Stan (Grandpa Taylor) and the late Giselle; his aunts and uncles Adam, Dwayne, Laurie and Anne; as well as his extended family, cousins and many, many friends.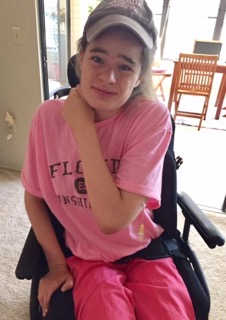 Elisa Linton (MPS IIIB)
​​March 31, 1994 – October 31, 2016 
Show More
​Affectionately nicknamed Lissy, Woogs, and Woogie by her family, Elisa passed peacefully into her new life in Heaven, early in the morning of Monday, October 31, 2016. Elisa was in her 23rd year.
The daughter of Randall and Elisabeth Linton, and sister to Jessica and Connor, Elisa was born with Sanfilippo syndrome, a rare, regressive and terminal disease.
Despite her physical and cognitive challenges, Lissy became a symbol of hope and inspiration to everyone, especially families afflicted with Sanfilippo through a charity started by her parents called The Sanfilippo Children's Research Foundation ("A Life for Elisa").
After 18 years of fundraising, clinical trials began in May 2016 with the hope of finding a cure. This will not be Elisa's only legacy. Shooting stars don't last very long but when they appear they are unforgettable. Elisa was our shooting star. Despite not being able to walk or talk, she left a lasting impression on everyone she met.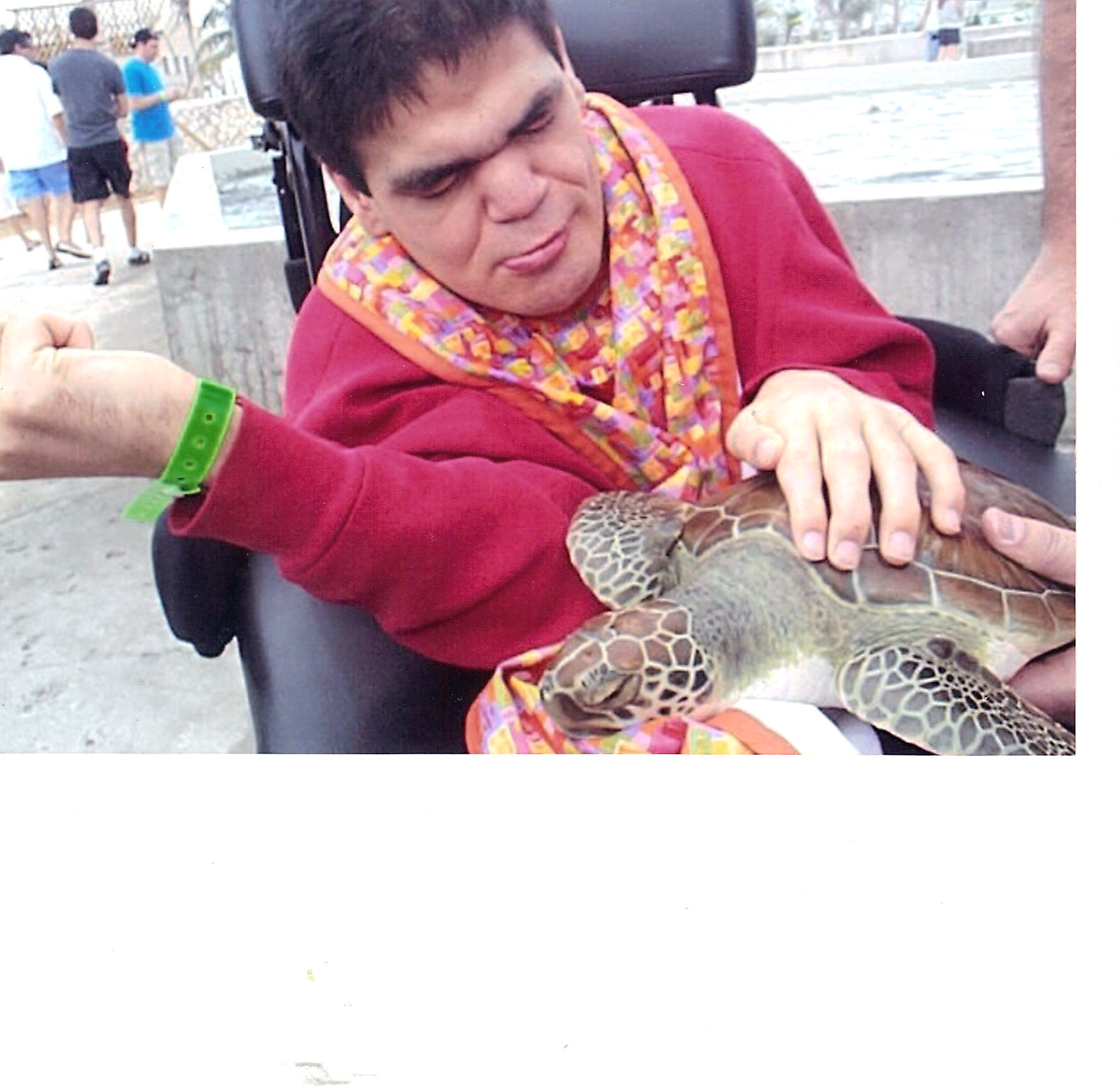 Billy Bottineau (MPS IIID)
October 9, 1987 – January 7, 2017
Show More
Eulogy Excerpt
Billy, known to his biological family as Alf, was born at Soldiers' Memorial Hospital in Orillia on October 9, 1997. Along with his twin brother Bobby, he was one of 10 children born to Matilda and Joseph. These children included Cory, Donna, April, Rachel, Joseph, Billy, Bobby, PJ, Jessie and Tessie. What a full house!
Billy was quite a handful, and he spent some of his early life living with relatives in Newfoundland. Finally, his parents thought that Michael and Aubrey would make a good set of parents for Billy, and they took over Billy's care.
Billy arrived on a bright Thursday morning with his backpack for a weekend of respite care, and ended up staying for over 20 years.  Michael and Aubrey started out this adventure thinking "What have we got ourselves into?", but soon recognized that gift from God that Billy truly was.
Billy also loved his church family here at St. Andrew's, and was loved by them. From our first Sunday here, through to the last time that Billy was able to attend service, he would sit in the front corner, in his wheelchair, and giggle—or shout—along with the hymns, and occasionally with the sermons! Truly, there was never a dull moment with Billy around.
The past couple of years have not been easy ones for Billy or for his families. Obstacles were put in place that prevented Billy and his families from spending as much time with each other as they would have liked. But Billy's love for his families, and his families' love for him, never wavered.  His eyes would light up, and his smile would appear, whenever he heard those familiar voices or felt the touch of his loved ones' hands, or their kisses on his cheeks, or when they would sing his favourite songs to him:
"You are our sunshine, our only sunshine
You make us happy when skies are grey
We know you know, dear, how much we love you
You will never be far away!"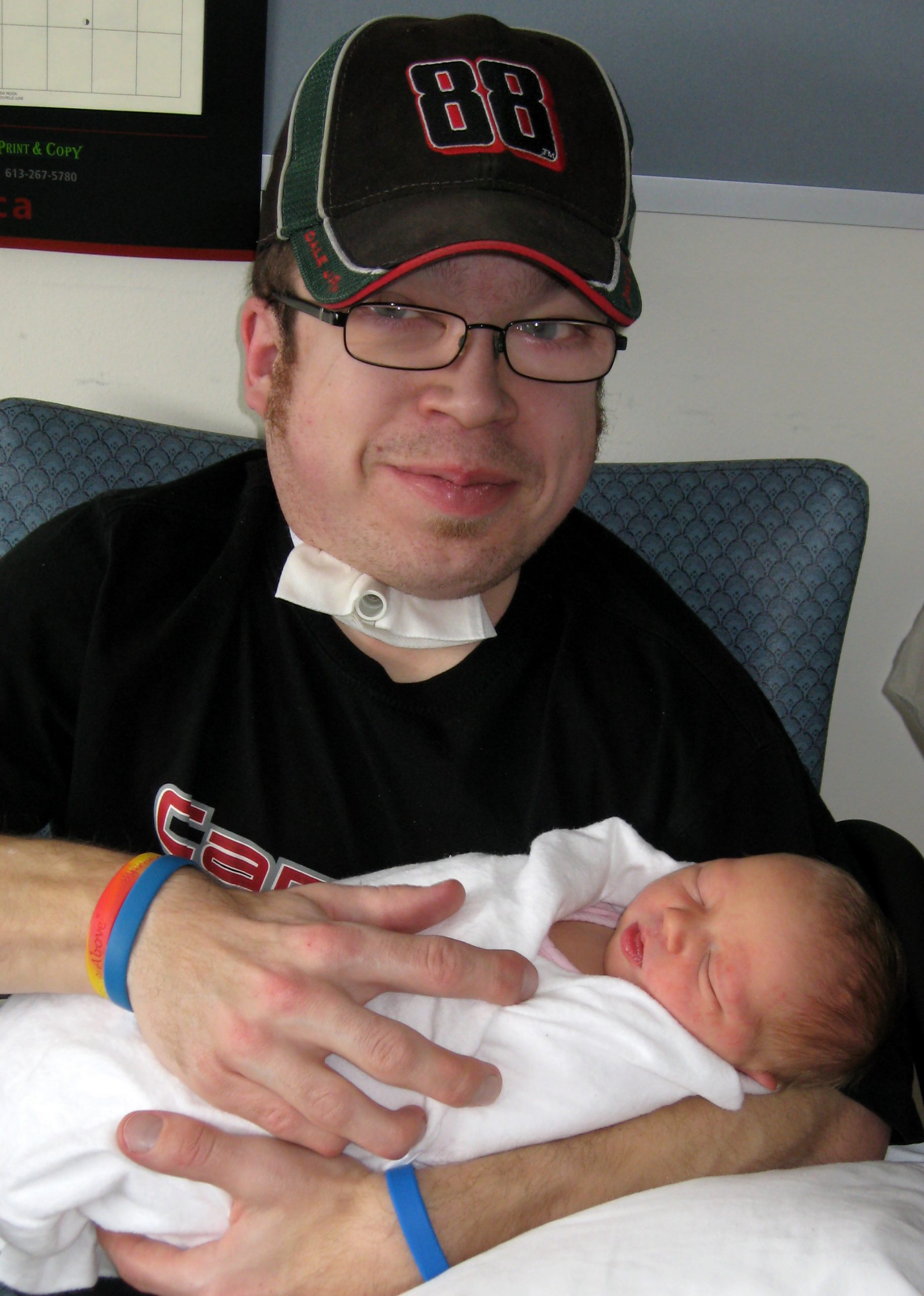 Justin Van Herrewegen (MPS VI)
​​November 19, 1981 – July 1, 2016
Show More
A kind, gentle and loving soul has been taken from us far too early. – After a courageous battle with MPS, Justin passed away peacefully at his home, on Friday, July 1, 2016, with his family and faithful dog, Gizmo, by his side, at the age of 34. Beloved son of Paul and Debi. Loved brother of Ashlee (Scott) Rathwell. Adored uncle of Paislee and Brooklyn. Cherished grandson of Rupert "Slim" and the late Connie Graham, and Maria and the late Mike Van Herrewegen. Dear nephew of Lynda (Ed) Jones, Pat Green, Doug (Kathy) Graham, Brian (Lorri) Graham, and Mike (Karen) Graham. He will also be missed by his great aunt, many cousins, extended family, friends, and his online buddies. Justin was a devoted member of several car clubs, and the open road will not be the same without him. His loving, selfless, adventurous and sentimental spirit will be terribly missed by all, and his gentle hugs will be treasured forever.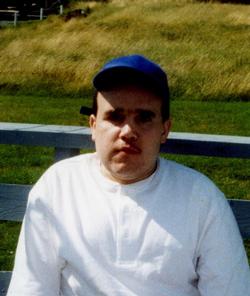 Dalvin Paynter (MPS III)
May 29, 1980 – ​​May 5, 2014
Show More
​
Author: Isabel Paynter
Passed away Monday, May 5, 2014 at the Carmellite House, Grand Falls-Windsor, NL, Dalvin Alexander Paynter, age 33 years of Stoneville.
He was predeceased by his brother, David; grandparents, Garfield and Lillian Hodder, Stewart and Mary Paynter. Left to mourn his passing are his parents, Alexander and Isabel Paynter; aunts and uncles, John (Marcella) Paynter, Kevin Paynter, Elsie Paynter, Gerald (Joy) Hodder, Winnie (Freeman Bennett), Wayne Hodder, Marilyn (Hector Earle), Alonzo (Marie) Hodder, Roxanne (Monty Norman), Doreen (Samer Stephan), Ray (Effie) Hodder, Scott (Evelyn) Kinden, Eugene (Mary)Hodder and a large circle of cousins, other relatives and friends.
Public visitation will take place from the Pentecostal Church, Stoneville, NL on Wednesday, May 7th from 2-4 & 7-9 PM. The Funeral Service will take place from the church on Thursday, May 8th at 2 PM. Interment will follow from the United Church Cemetery, Stoneville, NL.
As expressions of sympathy, donations to the Ronald McDonald House would be gratefully accepted.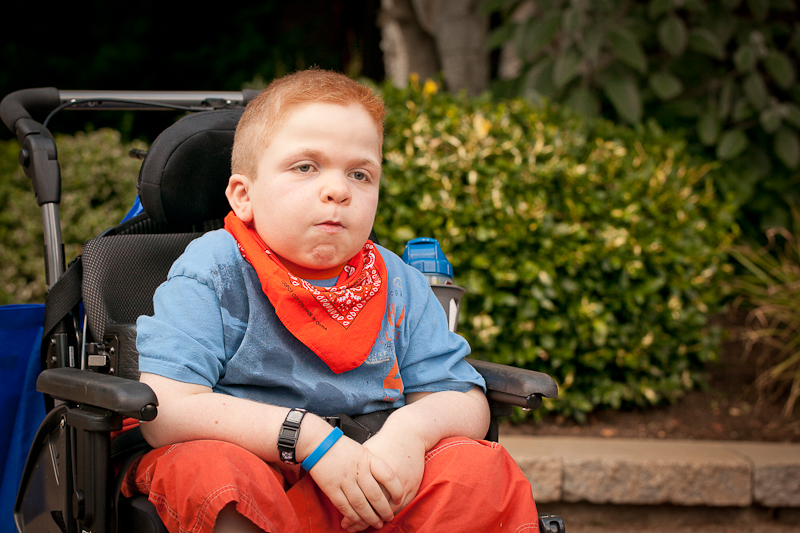 Sebastien Cairns (MPS II)
July 11, 2000 – March 20, 2014
Show More
Author: Anne Cairns
Sadly, Sebastien passed away March 20, 2014. He was 13 years old. He is lovingly remembered by his family and friends, and by all who knew him from the Society.
Hello everyone,
I want to give everyone an update on our little man Sebastien, who is not so little anymore as he will be 13 this July 11th.
We moved one year ago and really did not know how Sebastien was going to adjust to changing schools. Well, it happened to be one of the best moves we ever made! As the disease progresses, things slow down, but to our amazement Sebastien has been picking up new skills. We purchased an iPad last year feeling that if we needed it, Sebastien could watch his favorite movies from wherever he was. Upon starting at his new school, we discussed downloading a few programs if needed. They began working on the computer right away ,and to our amazement he started paying attention to it.
This fall after meeting with his teacher Mrs. Lonsway and Sebastien's speech and language pathologist Mrs. Karen Barron, we went ahead and purchased a program called "Go Talk Now". With the help of everyone and especially Mrs. Wang his EA at school, Sebastien has been using it every day for his food, book and song choices…incredible!
I must admit we are so incredibly fortunate to have such an amazing team of people surrounding and supporting Sebastien. With Mrs. Lonsway's leadership, Endeavor York Region Public School Board had its first ability week.
Each day had a different theme, and the very first day was Hunter Syndrome awareness! (Thank you to the Society for sending all the info and stickers to Mrs. Lonsway!)
As for Sebastien's health (which has always kept us in check, especially with the issue of a reoccurring pancreatitis that has appeared in 2011), he continues to defy the odds. He never ceases to amaze us. But then again we all know how strong all our MPS children are!
We continue to make each day the best it can be: quality versus quantity is our motto. And you know what, it has worked beautifully so far!
Take care everyone!
Anne, Alex and Sebastien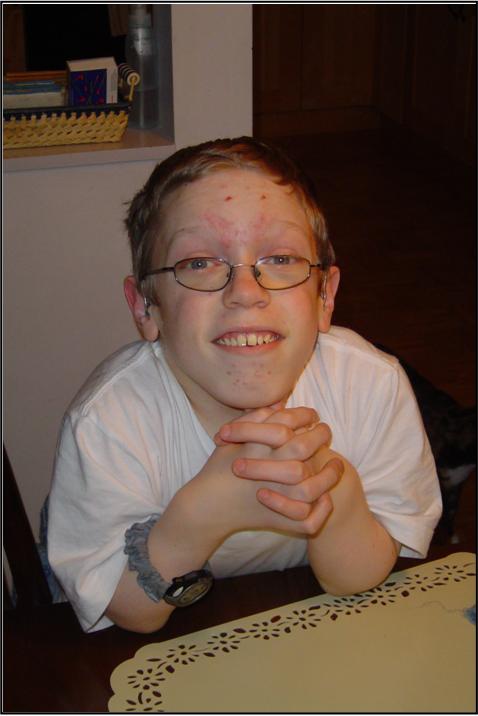 Damien Kaweski (MPS IVA)
September 3, 1992 –  March 3, 2011
Show More
After overcoming many obstacles thrown in his way, Damien finally met a challenge he could not overcome.   The genetic disorder with which he was born, Morquio syndrome, finally caught up with him on March 3, 2011.  In 18 ½ years, he accomplished so much and showed others just how far determination and persistence can get you.  Damien left a lasting mark on all with whom he interacted.  He leaves behind three sisters, Natasha, Samantha and Alexa, his parents, Corri & Andrew and his grandparents, Frank & Verle, and Betty, as well as cousins, aunts, uncles and family friends.
Damien is an active and inquisitive 7-year old who was diagnosed when he was 3 years old with Morquio Syndrome. He has three younger sisters of whom one is also affected with Morquio.
Damien loves to read, play with Lego, ride his bike and play with his sisters. He enjoys going to school and participates fully and actively in his class. There need to be some modifications in gym to accommodate his height and slower mobility but he is definitely involved at school. At home, he makes his own breakfast, dresses himself, sets the table for dinner and keeps his room as tidy as any 7-year old does.
Over the past four years Damien has had two major orthopedic surgeries to correct his knock-knees. One surgery involved his lower legs. For this surgery he was wheelchair bound for 8 weeks and then in walking casts for 4 weeks. The other surgery involved his hips and he was in a body cast for 6 weeks and then wheelchair bound for 3 weeks before he started to walk again. Both of these surgeries have straightened his legs but leg braces have maintained the gains of the surgeries as the ligaments are badly stretched from the knock knees.
Although Damien has a number of specialists involved in his life, he maintains a positive attitude about things. On occasion he needs to talk about being different or how something can be adapted so he can participate in it or use something but he rarely lets Morquio slow him down.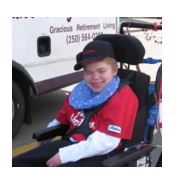 Nathan Linden (MPS IIIA)
May 14, 1994 – ​​May 23, 2007
Show More
Author: Jean Linden
Nathan passed away on May 23, 2007 at the age of 13.  He is lovingly remembered by his family and friends, and by all who knew him from the Society.
Nathan Murray Linden was born in Prince George, B.C. on May 14, 1994. Nathan had a few problems when he was born and after ten days, we brought him home. Nathan was diagnosed with Sanfilippo Syndrome Type "A" in December 1997. Nathan is an only child. Nathan is a very active boy but he is developing some mobility problems in his arms and legs. For long distance walks, he uses his stroller because he gets sore after about two blocks. Nathan has never been successfully toilet trained, so he is still in diapers.
Nathan has lost the few words that he had when he was younger, although he is still very vocal. Nathan communicates his needs by physically directing us to the fridge, toys, TV, etc. He also uses some picture symbols. When we are about to go out somewhere, we will show him a picture of our destination. These pictures help him to understand where we are going and it helps to elicit cooperation when getting him dressed, especially when it is somewhere that he wants to go. Nathan has a hearing loss, but no longer wears hearing aides. We finally gave up the struggle to put the hearing aides in.
Nathan loves warmer days when he can go in to the yard and play on his swings, trampoline, or just lay in the sun. He is fanatical about car rides, especially if they are to McDonald's or Tim Horton's. Nathan also loves to play with his cousins, Brittany and Justin. He enjoys reading Sesame Street books and watching Muppet Movies.
Nathan started Kindergarten this past September and really enjoys it now. The first few months of school were very hard to handle (new surroundings, teachers and assistants) but he gets to ride on the bus to and from school, and that makes up for a lot for Nathan.
Nathan is always happy and that can be infectious, even at 2:00am when he wants to play and we want to sleep. Nathan rarely sleeps through the night and he is given chloralhydrate syrup to help him to rest at nighttime.
Written by Jean Linden
Kerrin Bankert (MPS IIIA)
May 7, 1993 – March 10, 2007
Show More
Hi, My name is Kerrin Bankert.  My birthday is May 7th, 1993.  You may have already read about my brother Matthew in November 2000, Child of the Month.  When I was about 5 months old Mom and Dad started to investigate why Matt wasn't developing like they thought he should.  They had no idea that anything could possibly be wrong with me as I certainly was a healthy little girl.  Mom and Dad took me for tests after Matthew was diagnosed to confirm what I suppose they already knew.  I too have Sanfilippo Syndrome Type IIIA.
As a baby I appeared very healthy and normal although I did have a lot of ear and throat infections.  I went to the hospital to get my tonsils and adenoids out and tubes put in my ears then I didn't get sick quite so often.  Mom kept a calendar with all my milestones like when I first sat up, rolled, crept, walked and talked and everything seemed to right on target but still that test showed that one day things would change.  I played hard and enjoyed every day.  I was proud of all the things I could do.
When I was almost 3 years old I waited for the day that Mom would let me stay a preschool and play like Matthew did.  I loved to play with the dishes in the kitchen center and would bake and cook lots of things.  One of my favorite sayings was "don't burn it."  Another of my favorite activities was playing store lady.  We would go to the grocery store and buy groceries and then we would "pay the lady."  I could talk a lot then and it would be doubtful that anyone would have known that I had MPS.  At home I love to watch Barney.  My favorite song is "I've been working on the railroad" and I used to be able to sing the whole song all by myself.  When the weather was nice we took lots of walks to Grandma and Grandpa's farm.  I loved to feed the cows.
Then I started kindergarten.  I was able to manage in the class without much extra supervision.  But by Christmas that year (1998) I became a very busy girl, often I didn't listen and would run off down the hall.  I wasn't being naughty, but I just had to run!  I didn't understand why I was doing the things I did.  I was starting to lose the words that I had learned.  By the time I returned to school the next fall I had lost all of my words but I was still able to sing portions of my favourite songs.  Now I am in a segregated Special Class at a Public School along with my brother Matt.  I like the bus ride to school and love to play on the playground and visit the sensory room.  Everyone is so nice to me at school.
Just because I can no longer say words or sing the songs I used to sing does not mean that I am quiet.  I have made up my own song that has a melody with my very own sounds and tune.  I know it makes my Mom and Dad happy when I sing as they always smile and hug me, and my little sister calls me her "song bird".  Sometimes the song I sing turns into a very sad one.  My mood swings from happy to sad often in the late afternoon and in the evening.  I get very irritable and upset.  I will cry, rub my face and become very restless.  No one understands, I can't tell anyone how I feel and usually I cannot be consoled even though everyone tries.  But as quickly as I become sad I can flip back to being happy again.
At home we have lots of special helpers that help Mom and Dad take care of Matt and I.  Things get pretty busy at our house!!  My sister Lianne loves me and hugs me a lot, but she really gets upset when I pull barrettes out of her hair or stand right in front of the TV.  Our Yellow Lab, Franklin keeps me company when I play outside and he goes for walks with us.  We have a nice new big bathroom at our house that makes bath time fun and an elevator because Matt can no longer go up and down the stairs.  My cousin Jenn painted a mural of a tree on the wall in the elevator.  It is so fun to watch all the forest animals go by when we ride the elevator.  This summer we purchased a new accessible van and I love it because we have been able to go places like to Grandma and Grandpa's house, summer camp and to the petting zoo the mall and the grocery store.
Living with MPS isn't easy, but I am part of a very special family and we all love each other a whole bunch.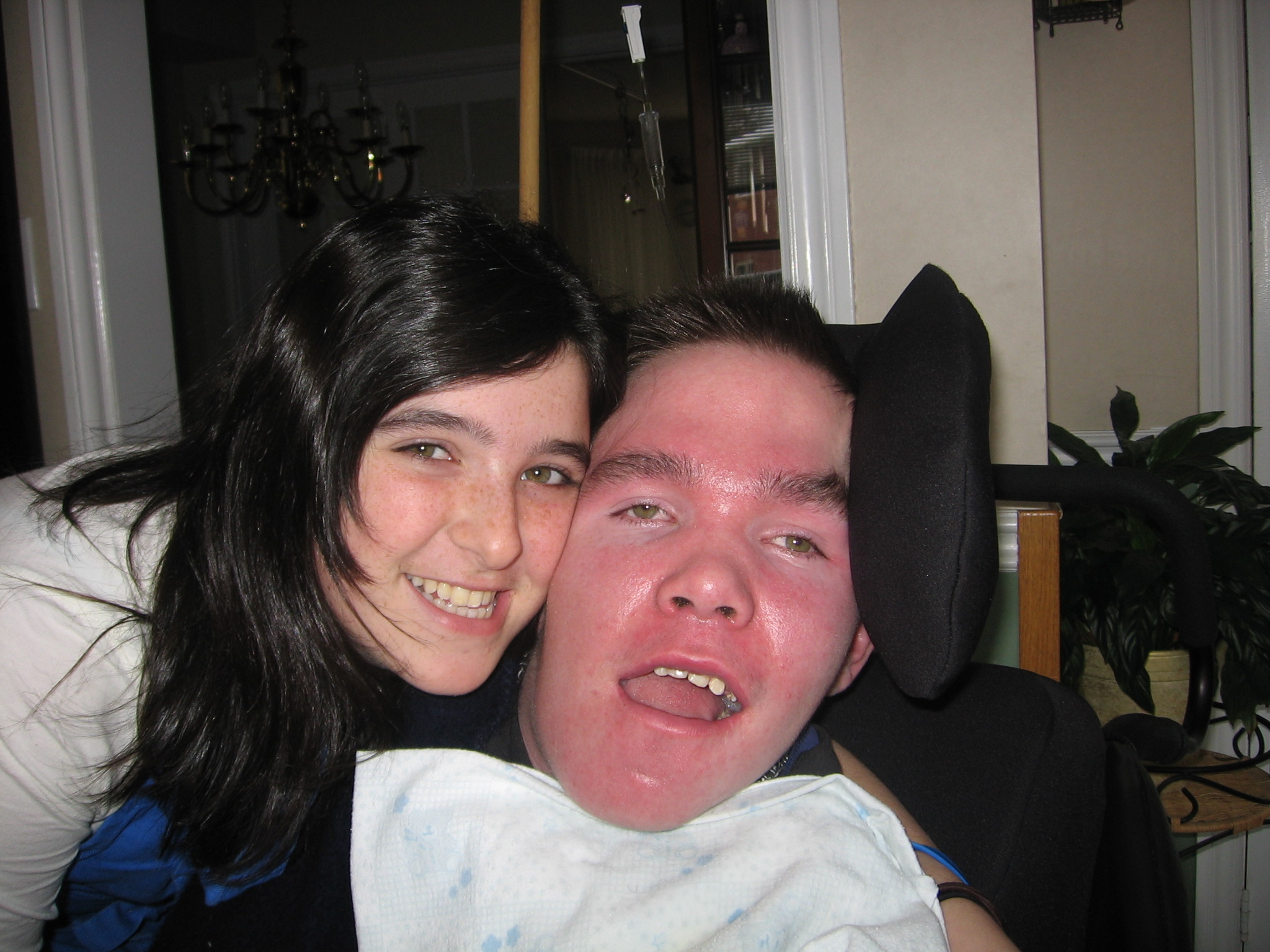 Matthew Di Ilio (MPS IIIB)
October 3, 1990 – August 19, 2006
Show More
Matthew passed away on August 19, 2006, at the age of 15.  He is lovingly remembered by his family and friends, and by all who knew him from the Society.
Hello, my name is Matthew. When I was 2 years old I attended a daycare. The supervisor at the daycare told my Mom and Dad that I was speech delayed and very inattentive. This was the beginning of a lengthy search until I was finally diagnosed at the age of 4 years with Sanfilippo Type B Syndrome.
I am much different from those early days of hyperactivity, aggression and long sleepless nights. But through all that, my parents called me "laughing boy" because I was always laughing and getting into some sort of trouble.
I loved looking at Spot books, Sesame Street books, photographs, going to school and to the park. Above all, I loved eating and watching Barney.
I continued to have severe ear infections and colds until I was about 6 years old. Unfortunately, as my health started to improve I started to lose my speech. It was a very slow process that took about a year. My last word was "K" which stands for "Katie", my little sister. She makes me laugh and smile even now. Although I don't have any speech left my needs are continually being met, and I somehow get the message across. Actually, I pop my mouth when I'm really happy. I also make a smooching noise when I want attention or more to drink or eat.
I am 9 years old now. I attend school full time and I am integrated into a regular grade 4 classroom for some of the day. I have some really special friends that come and sit with me over the lunch hour and recess. They put on circus shows and draw me great pictures. I have been invited to a few birthday parties which is really cool. I had my own first real birthday party last year and all my friends came. We went swimming, had pizza, played bingo, and they all brought me neat gifts. I feel very lucky to have these special friends.
I have always had special care from great Teachers and Educational Assistants. It takes very patient and caring people to look after all my needs. They feed me, change me, and give me as much exercise as they can to help me to continue to walk. They help to foster friendships and communicate with my parents so that everyone knows what is happening. Every year John XXIII School holds a cupcake sale to raise funds for the Canadian MPS Society. Katie says I'm famous because everyone knows who I am.
We have a lot of people that come into our home to help my Mom and Dad to take of me and give them breaks. I consider these people to be my friends. We go out into the community, we play ball, watch Barney and they feed me my meals.
I am still able to walk but I must have assistance as I have trouble walking on my own. I rely on total personal care, however I am still able to feed myself Cheerios in the morning. I sleep relatively well, I think it's due to the Tegretol that controls my seizures. I am very quiet and I need lots of prompting and interaction from those around me to keep me stimulated. Most recently my Mom has been investigating Sensory Integration. I love my new fibre optic light and the tube aquarium that has lots of bubbles and bright lights.
I know my Mom and Dad are sad at times, but they are always telling me that I am a gift and that I have taught them things that they would never had had the opportunity to know if it weren't for me. I think I'm lucky to be able to give this gift.
Written by Rob Di Ilio, Matthew's Father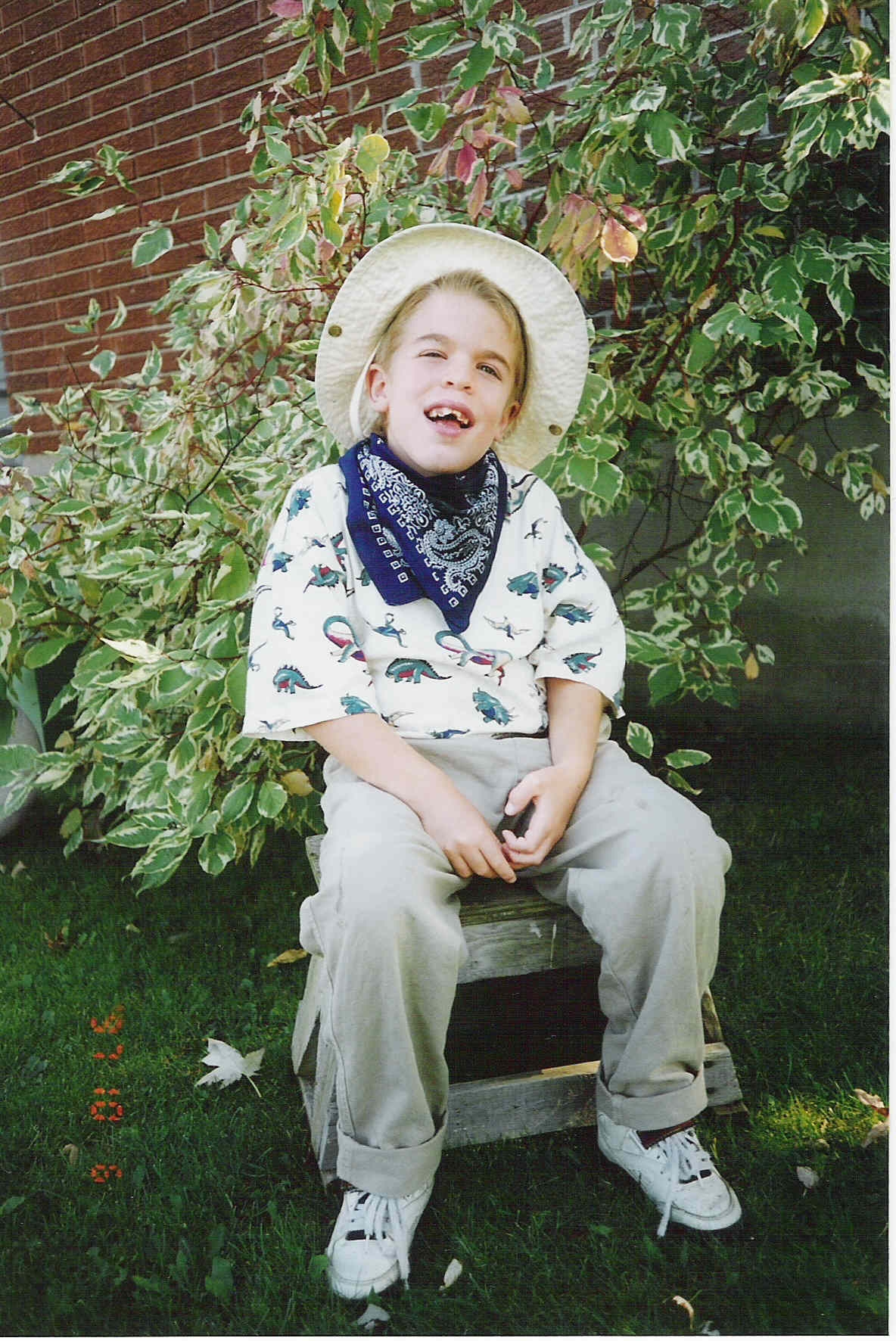 Matthew Bankert (MPS IIIA)
January 23, 1991 – ​​March 25, 2005
Show More
Matthew passed away on March 25, 2005 at the age of 14.  He is lovingly remembered by his family and friends, and by all who knew him from the Society.
Hi, My name is Matthew Edward Bankert. I was born on January 23, 1991 and I am now 9 years old. When I was just 3 ½ years old I was diagnosed with Sanfilippo Syndrome or MPS IIIA. My Mom and Dad were so sad, especially when the doctors said that my 1 year old sister probably had the same syndrome. Now they knew why I had a larger than normal head size, why I didn't sleep well at night and why I fell so often and couldn't jump and run. It also explained why I continued to drool even after I quit teething, why I had so many ear, nose and throat infections, why I had unexplainable anxieties and started to level off in my development.
At the age of 3 ½ I spoke quite a few words and just loved helping Mom and Dad. I would tell Mom who each piece of clothing belonged to as she hung it on the line, and I absolutely loved to bring in fire wood with my Dad. Both sets of my Grandparents have cattle on their farms. When I visited them I would watch the cows in the field and dance around exclaiming "Cows Coming" as the nosey animals found their way to the fence to check us out. I also love garbage trucks, so Monday mornings have always very important as we wait for the garbage man to come. I love music, my favorite song is Douglas Mountain which is on a "Raffi" tape. I used to be able to sing the whole song by myself and I still have it on a tape that I listen to every night when I go to bed. I also love to go grocery shopping and for boat rides.
I mentioned my sister, she has Sanfilippo syndrome too, her name is Kerrin Anne (pronounced Karen) and she is now 7 years old. I'm 2 ½ years older than she is. We are best buddies and I can honestly say that we never fight and argue! Sometimes I pull at her hair or shirt in an absent minded and loving way as we both stand in front of the television watching Barney. Kerrin loves to watch Barney and I do too, but I really like the tape my parents made for me with garbage trucks, cows and favorite songs. Then a little over 2 years ago in 1998, my Mom went away for two weeks and brought back a 9 month old baby girl from China. I guess she didn't think she was busy enough with Kerrin and I! Well it has been great having Lianne as a sister. She entertains me all the time, helps Mom look after me and gives me lots of hugs and kisses. I also have a beautiful dog. Franklin is a very special Yellow Lab who is one of my best friends. He was a gift to me from The Children's Wish Foundation. I love my family!
I have been going to school since I was three. Nursery school was fun once I knew everyone. I used to be very frightened of new people and situations, but I am not any more. I had a resource teacher in nursery school and then a full time 1:1 aide in Kindergarten. After Kindergarten I entered a developmentally handicapped class at the same school. There are about a dozen children in my class, including Kerrin, but many of them function at a higher level than I do. I need help with everything now. I need assistance to walk, to drink and to eat and I have always been in diapers. I am unable to use words but I am usually very contented and smile especially when someone talks to me. I answer the best I can using my face and eyes. The Educational Assistants help me to do lots of fun things at school and I can even use the accessible playground that Mom and a committee raised lots of money to build. At home we have a team of wonderful people to help care for Kerrin and I. Mom and Dad get very tired because I can't sleep and I am very noisy at night. Sometimes they give me medicine to help me sleep but nothing seems to work for long.
Not everyone knows what to say when they find out about my MPS disease. I try to tell them it is OK not to say anything, you don't have to use words to show you care.