MPS Members find events are invaluable for connecting with the MPS community, sharing insights and experiences and knowing they are not alone in their journey.
Join us at We Care – a Gathering for Parents and Caregivers. A wonderful opportunity to connect with others affected by MPS who understand what you're going through and who can provide valuable support and friendship, in an informal and confidential space.
read more
Past Events
Recordings, presentations and photos from our past events can be found here. Select any of the event postings to access them.
Join us on Wednesday, 25 January, 2023. A Gathering for MPS Parents and Caregivers
read more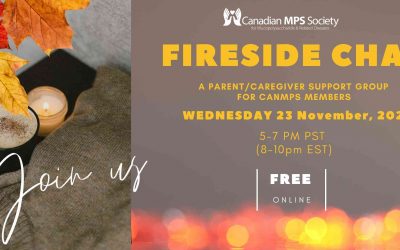 The Canadian MPS Society will be hosting a series of online "Fireside Chats", providing an opportunity for our members to connect with each other in an informal confidential space to share personal...
read more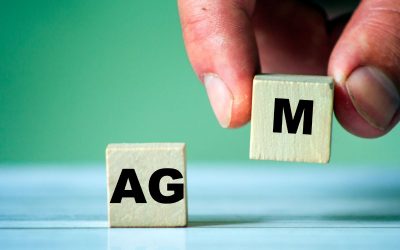 The 2022 Canadian MPS Society Annual General Meeting will be held on: Monday 26 September 2022
read more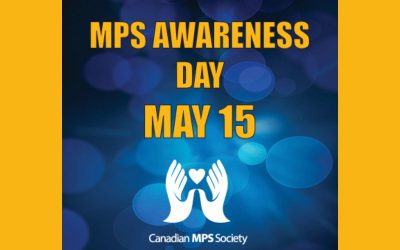 Every year May 15 is observed internationally, to raise awareness against mucopolysaccharidoses (MPS). MPS are rare genetic disorders in children and adults caused by the absence of a specific...
read more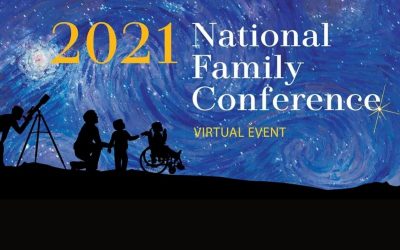 Our bi-annual conferences give families affected by MPS & related diseases an opportunity to learn about new research, treatment and care, and to share information and experiences with other...
read more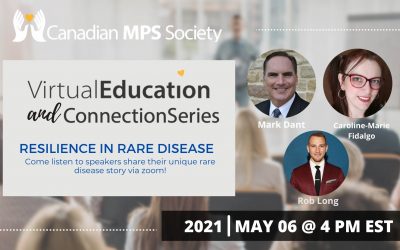 As part of the Virtual Education and Connection Series, listen to our very special speakers talk about their unique and resilient stories regarding a rare disease diagnosis....
read more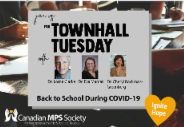 Find out what our specialists have to say on dealing with COVID-19 at school.
read more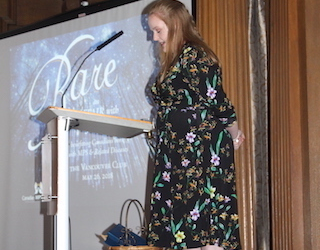 Written and presented by Christina Gentle at the 2018 RARE Gala "Hi everyone, thanks for being here tonight. I'm Christina, Jessica Gentle's sister. If you were at the Gala last year you might...
read more